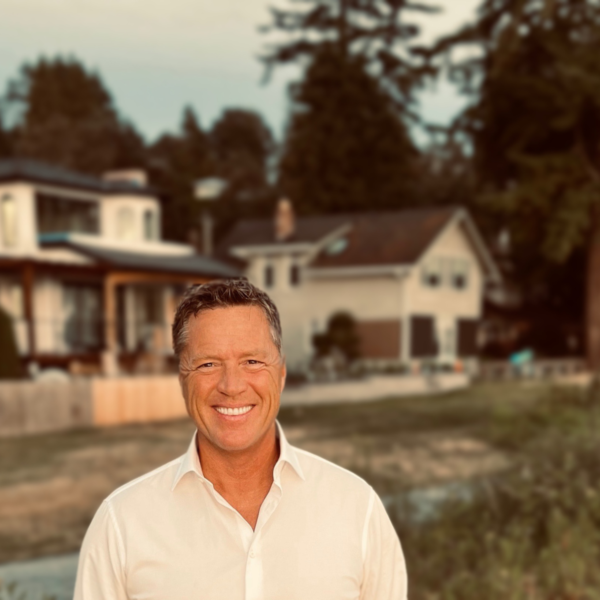 Brad Nelson is a loving father and husband, who has lived in the White Rock and South Surrey region for over 30 years. Born and raised in Saskatchewan, Brad moved to British Columbia shortly after marrying his wife who grew up in Ocean Park, a beautiful, close-knit residential community in South Surrey. As someone who values family and community, Brad has spent many years as a coach for his children's Minor Hockey leagues and other sports teams. He also believes in the importance of living an active and healthy lifestyle. In his free time you can find Brad golfing, working out at the gym, attending Canucks games, and travelling with his family. Brad's devotion and involvement in the local community sets him apart from other realtors, with the ability to provide extensive market knowledge and a personalized neighbourhood guide on the South Surrey and White Rock Peninsula.  
As a realtor, Brad has tremendous experience, tenacity, and charm to work across demographics, from young adults looking to buy their first homes, to families, or more seasoned home owners and investors. With a sales background in the medical and pharmaceutical industry, Brad continues to apply his expert negotiation skills in his career as a realtor with a promise to deliver and relentless drive for success. This is reflected in the medallions he has won for being a top realtor in the South South Surrey Peninsula for the past 5 years.  
As a passionate family man with a big heart, Brad is recognized for his ability to earn the trust of his loyal clients through building long-lasting relationships. He is never too busy to answer the phone or return calls right away. By establishing a strong rapport with his clients, many of Brad's clientele comes from past referrals. Brad bridges personal with professionalism and as a result most of his clients end up as lifelong friends. He truly loves being a part of every client's story and counts it a real privilege to be involved in milestone events like buying that dream home they have always envisioned. With the support of his brokerage Colonial Pacific RE/MAX, a global leader in real estate, Brad is equipped with the most cutting edge marketing tools to help all his clients succeed. Brad promises to deliver fair deals for all of his clients whether they are buying or selling. 
Thinking about selling? Ready to start searching for your next home? Learn more about working with our team!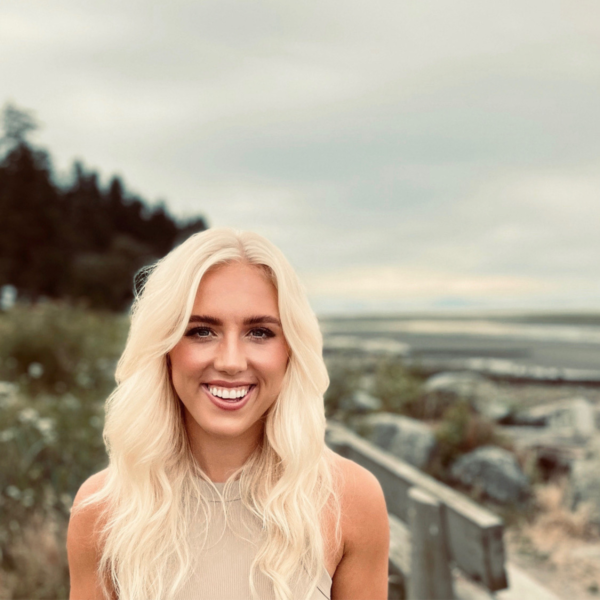 Emma has lived in White Rock her whole life and has always been highly involved with the local community, through competitive hockey, golf, and other school sports. After graduating with a Bachelor's of Business Administration from Trinity Western University with a specialization in Marketing, she decided to pursue a career in Real Estate, following the footsteps of her father, Brad. Prior to becoming a Licensed Real Estate Agent, Emma was an assistant to Brad, responsible for all the behind the scenes work, from daily administration tasks, and assisting with showings and open houses. With a deep love for the beautiful beaches, serene nature, and strong community identity that the South Surrey peninsula region has to offer, Emma cannot imagine herself living anywhere else.  
As a dedicated and charismatic realtor with an intimate market knowledge and deep roots in the local community, Emma is the perfect person to work closely with the next wave of younger homeowners. Emma is an extremely kind, loyal, and committed realtor who believes in the importance of creating intentional, long-lasting relationships with her clients. With a relentless and competitive spirit, Emma will always put her best foot forward to help her clients find the home of their dreams!